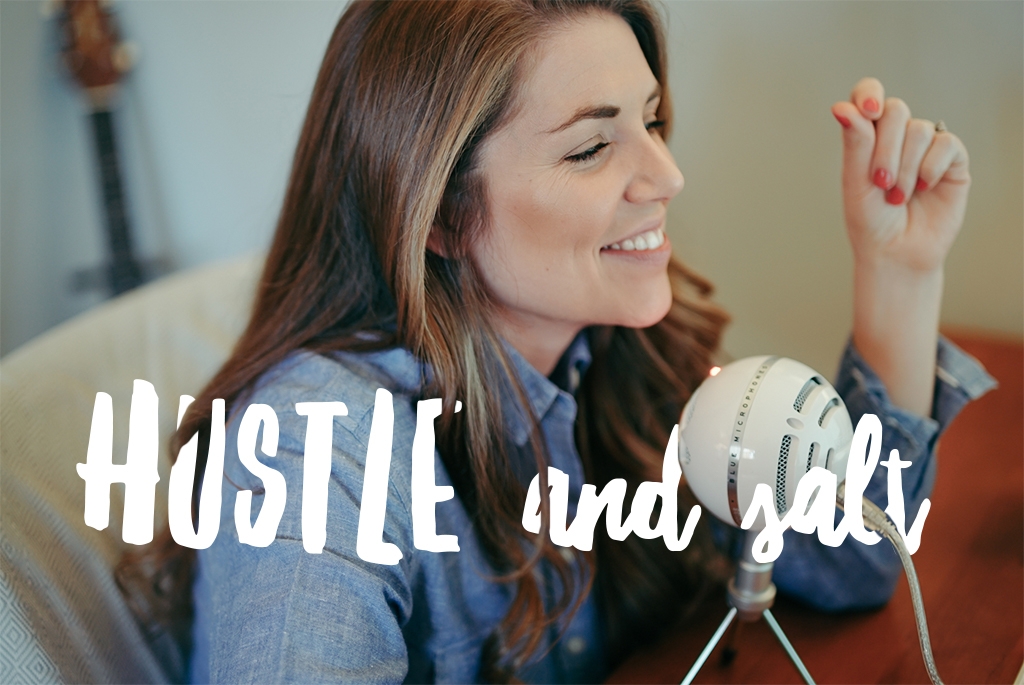 The salt
Like the salty sea, we are God's creation. We were carefully made from the dust of the Earth and breathed into life. As a precious child of God we are then told, "to whom much is given, much is expected". I am on a mission to learn and embrace who I am, what gifts were given to me and what I am made of. Fire of the sun fills my soul giving life and light to my own passion and creativity. Our lives are blessed with sunny days, but we often forget that there is beauty in the occasional thunderstorm. I pray that I will never be afraid of the thunder in my heart and the lightning coursing through my veins. I want to make the storm my life's song, finding courage walking against the wind.
We cry, we sweat, we bleed salt. It is an essential nutrient for our bodies and must be consumed as it cannot be produced. Salt was once a precious commodity that could not easily be accessed in many parts of the world. Because of the value, people would often get paid for their work with this prized commodity. The expression "worth one's salt" came from this exchange. For a person's intelligence and hustle, to be worth their pay in salt.
The hustle
One day, I will die. My body's ashes will return to the Earth, but my soul will join my Father in Heaven. On that day, when I stand in front of my Creator, I fear being asked, "My child, you were blessed with abundance, why did you squander your blessings? Why didn't you give more?" I fear living a mediocre life - a life where I lived in fear of judgement, failure or unworthiness. In a society that profits from me hating myself, with rebel flames, I want to love myself fearlessly. I never want to doubt what I am capable of or that I am worthy of greatness.
I will consume a truck load of salt over my lifetime. We all will. I want to be worth my salt. I want the result of my work to be worth the sweat and tears it takes to make my life happen. Sweat and tears mean we are working, communicating, trying, reaching, failing and succeeding. If I fall one thousand times, I want to get up one thousand and one, ready and willing to fall again. I want to live and work with so much intention that I crave salt.
Anyone can die. I want to have the courage to live.
our mission
I dream of a mindset where I truly believe that I am the only force limiting what I am capable of. Like seeds freshly watered and drinking in the sun, I want to grow, grounded by failure but rising in hopeful optimism. I strive to live a life of integrity and intention, serving the very gifts and talents that I have been blessed with. I yearn for success manifested through gratitude, pride and joy.
About Ivey
Native to Charlotte, North Carolina, Ivey is the oldest of three sisters, wife to a young surgeon, Brett, and mother of two precious little boys, Eli and Graham.
She is a natural born leader, full of charisma and devotion for the people she serves. She gains energy from being in the presence of others and genuinely enjoys hearing their stories.
Ivey is an ACE-Certified Health Coach and a CERTIFIED FINANCIAL PLANNER(TM) professional and finds the elementary concepts of financial planning and fitness to be very similar. Her intuitive nature enables her to productively listen to identify opportunities, desired achievements and what is prohibiting success. In goals based planning, Ivey communicates both creatively and honestly while identifying strengths and weaknesses to help others effectively navigate and plan to reach their goals.
Ivey's infectious enthusiasm for life often inspires people to move to action. Ivey is in constant pursuit of a healthy state of mind characterized by discipline, moderation and a deep awareness of her true self, resulting in unfettered happiness. She craves the lessons learned in listening and has been blessed with a lot of wisdom passed down from some amazing men and women.
She is a true coach and educator, striving to help others become more confident and secure in self. She endeavors to educate and inspire through her full time work as a financial planner and in all projects that she takes on.